10956 Dentist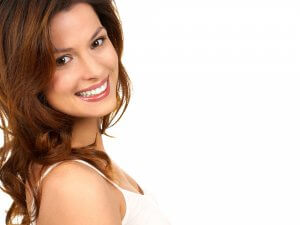 Teeth whitening has become popular, and with good reason. Even having good oral hygiene doesn't necessarily equate to having white teeth. Every day foods and beverages, especially popular foods like a coffee or tea, can cause tooth discoloration over the years. Even getting older can lead to the yellowing of your teeth. If you want guaranteed results, however, your best bet is to visit a professional dentist. Here at our dental office in New City NY, Michael Rothstein DDS can provide you with professional teeth whitening that can instantly brighten your smile.
As stated above, there are plenty factors that can contribute to tooth enamel discoloration and staining. Whitening toothpaste and mouthwash can help to prevent surface stains or subtly get rid of ones that you may already have, but to achieve more drastic results, then you may want to see a professional. Over-the-counter options like whitening kits or gel strips may seem like an attractive solution, and while some people do find success with these items, many others still experience pain, discomfort, sensitivity, or overall uneven results. If you want a pain-free, and guaranteed, method of teeth whitening, then our dentist Michael Rothstein DDS can provide you with a solution. Here at our dental office in New City NY, Dr. Rothstein can provide you with comprehensive teeth whitening that can specifically target stains that your teeth experience and successfully lift and separate them. Professional teeth whitening does not just get rid of surface stains, professional care digs deep and helps get rid of more deep-seated stains, especially those that vary in type or color.
Over-the-counter whitening kits may not be fully prepared to tackle all different kinds of tooth stains, which is why many people experience on even or unsatisfactory results. With the help of Michael Rothstein DDS you can get the comprehensive teeth whitening that you deserve. If you would like to learn more about our teeth whitening options and what we offer at our dental office in New City NY, feel free to call us with any questions or to book an appointment with Dr. Rothstein today.
Michael Rothstein, DDS
16 Squadron Blvd # 105
New City, NY 10956
(845) 634-8866